Welcome to Popup Gazebo
The best quality gazebos in New Zealand. We provide multiple types of gazebos for sale and rental. Professional, trusted, and in the industry for over 10 years.
Supplying such people as...
2004-2017 Takapuna Sunday Market
2011-2016 Parnell Farmers Market
2010-2013 Pakuranga&Glenfield Night Market
2008-2017 Nelson Art & Craft Market
2010-2017 La Cigale French market
2011-2017 Britomart Farmers Market
2013-2017 Howick village Market
2015-2017 Auckland Council Wesley Markets&New Lynn Night Market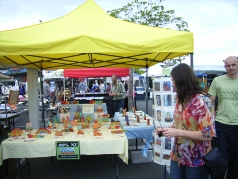 Popup Gazebo
Our Popup Gazebos on display at the Nelson Art & Craft Market.
Our Services
We do fixing and replacement as required. Please feel free to contact us.
Spare parts, top roof, and side wall are available.
Upgrading your Popup is simple and easy, just contact us!
Excellent service guaranteed.